Lyon city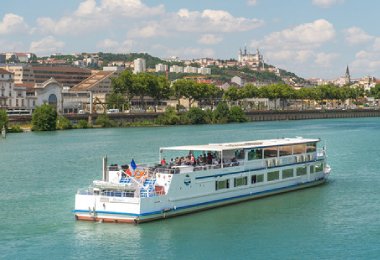 With a rich history dating back over 2,000 years, the city of Lyon has a remarkable architectural heritage.
Lyon is a multifaceted city that was founded by the Romans. Boasting ancient and contemporary treasures, it is a exceptional destination with lots of character.
Stroll through Europe's largest Roman district after Venice or else the 500-hectare city centre which is a UNESCO World Heritage Site.
Lyon has become France's third largest city for tourism! It captivates urban-dwellers and tourists from all over the world for its historic charm and its daring architecture with the Confluence area.
Les Bateaux Lyonnais is offering to take you on a genuine journey combining heritage, a change of scenery and gastronomy in a river setting.